Throughout the history of Officine Casella a large number of machines have been created in the technological sectors, in the fields of woodworking footwear, health, sport, textiles, many of which are exported all over the world. The experience acquired can be condensed into two products manufactured by us, completely different but both having in common the care in their realisation and the quality of materials used.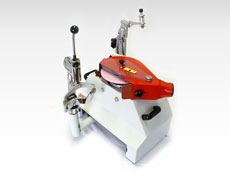 The original sharpener SPEEDY is a machine created for sharpening the blades of ice skates, handy and practical to use.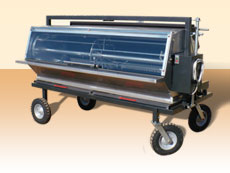 The "Spiedo" (spit) consists of a solid structure supporting the cooking area and a brazier, both in steel.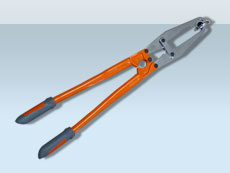 We have invented a clamp, that succeeds in solving the problems for sportsmen having problems with their feet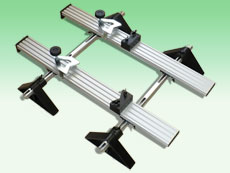 The pre-ski footboard Flex has been conceived to permit the skier to simulate the movements of the ski boot during use.